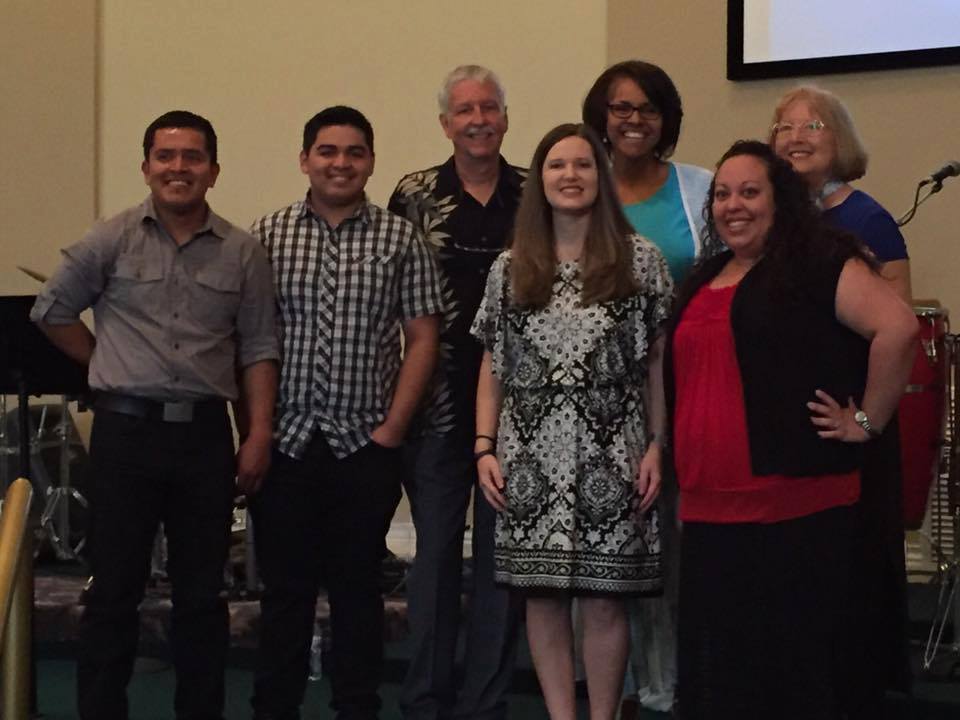 A couple Sundays ago, I had the absolute privilege of working with a small, but vibrant ministry in Cocoa, Florida.  From the moment I met Pastors Darren and Constance Cole of Mercy Church, I knew they were the real deal.  They are passionate to reach their community with the love of Christ.  And it shines through them. 
They allowed me to come and be their guest worship leader while their worship minister was out of town. It was such a wonderful time because the congregation was very receptive to the music and seemed to enjoy participating throughout the worship service.   
Then, it was time for the offertory song and Pastor Constance had requested that I sing "You Have Not Forgotten Me", which is on my latest project Make Something Happen.  I was a little nervous about singing it because it is a vocally challenging piece (why do I do this to myself?), but I wanted to please, so I determined to sing it the best I could.  As I began to sing and get into the song, something began to happen.  The mood changed.  People began standing.  Some were sobbing.  It was an indescribable moment that I will never forget.  It was a moment of connection, the one that every musician hopes they will experience with their audience. 
It was in this moment that I realized that I was and am beginning to walk in "my calling".  That moment brought about the most pure form of joy because I knew I was doing exactly what God had created me to do.   
Now I am searching for more ways to walk in that call.  It's more than a dream to me.  Dreams can be vague and they come and go like the wind.  But a calling is something deeply engrained within that reveals itself little by little as we attempt to live lives authentic to ourselves.   
I realize that living my call requires me to serve people, in the best way that I know how and that happens to be through music.  Isn't servanthood really what the Christian life is all about?  Galatians 5:13 says, "For you were called to freedom, brothers.  Only do not use your freedom as an opportunity for the flesh but through love serve one another." 
Through love, serve one another. 
That, my friends, is living the ultimate call. 
As I step into my new season, I am hopeful for more opportunities to serve the body of Christ.  I would love to come to your church or ministry this summer.  Please contact me at kristinlkingmusic@gmail.com to discuss available dates and ministry options.