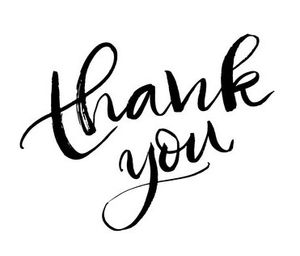 My mom raised me well. And since Mother's Day is coming up next weekend, I think it's important to pay homage to her with this post today. 
It didn't matter how big or small the gift, my mom raised me to write thank you notes. For every gift I got. She always told me, "if you thank people for their generosity, they're more likely to think of you again." So, even at times when I didn't want to, I sat down and wrote another blasted thank you note. 
Turns out she was right. About more than just saying thank you, but especially about that. 
Now that I'm launching my music career, I am overwhelmed by the support of people like you: 
People who bought my CD. 
People who liked my Facebook artist page (450 and counting as of this post). 
People who sent me encouraging messages to let me know how my music has touched them in some way. 
People who let me cry on them when things weren't going exactly the way I'd hoped or planned. 
People who mentored me and told me what I needed to hear even when I didn't want to hear it. 
People who gave me an unmerited chance to perform my music. 
People who shared my artist page, blog, book, or music with someone else. 
If you happen to fall into any of the above categories, I have just two words to say to you: thank you! 
I would not be where I am today or have the opportunities I have with Kristin King Music were it not for you- the greatest fans anyone could ask for. You have gone over and above and I am truly grateful! 
I hope to keep making music and other products that inspire you to go after your dreams and live the life God has purposed for you. 
And to all those moms out there, Happy Mother's Day! As President Abraham Lincoln once said, "I remember my mother's prayers and they have always followed me. They have clung to me all my life."