"It's Always Plan B".  
If you were to pull back the curtain and take a peek into my household, you'd probably hear this saying on a daily basis.  I'm pretty sure it comes out of my mouth at least once a day.  
Lately, I'd actually started to get pretty frustrated about life always being different from my plan.  And I have no qualms about letting you know that I am a planner.  In fact, I own and use three different paper planners currently.  One is on summer vacation since I use it for my teaching job only.  I also have a Happy Planner in which I write everything and my beloved Lilly Pulitzer planner which lives in my music room.  Ya'll, I am never without a plan.
And yet, most days my plans don't actually become my reality.  Inevitably, a kiddo interrupts the tackling of my to-do list or the dog needs to go outside, or I happen to glance at the clock and realize I'd better get my tail to bed before my 8-month old sporadic sleeper decides to wake up in the middle of the night...multiple times.  Usually by the end of the night, I take a look at my "best laid" plans and feel disappointed that I haven't accomplished what I'd hoped.  Or wish I could just get more done in a twenty-four hour period.  
The other day, as I spent the first part of my morning in the Word (it's really the only thing that keeps me sane by setting the tone of the rest of my crazy day to come), I stumbled across a verse in Proverbs I've probably read many times, but this time it stuck with me:
"We can make our plans, but the Lord determines our steps."- Proverbs 16:9
And then there's this one, which really made me think:
"We may throw the dice, but the Lord determines how they fall." -Proverbs 16:33
These two verses are both saying the same thing.  We can make our plans.  In fact, notice that these verses are not telling us to NOT make plans.  But the ultimate outcome, or whether or not those plans succeed is not up to us.  The outcome is up to God.
After reading and meditating on these verses, it occurs to me that maybe my Plan B was the Lord's original plan after all.  When my kid interrupts my chores for the hundredth time; that's my Plan B, but maybe God's plan to spend an extra moment loving on my boy who won't be a kid forever.  When a stranger starts up a conversation, making me late to a much-needed coffee date with a friend; that's my Plan B, but maybe God's plan for me to provide some encouragement during a difficult time. 
My life is no longer my own anyway.  When I surrendered to Christ, I turned over the reigns to Him.  Even though I'm going to continue to plan my days and make my cute little to-do lists, from now on, I'm going to leave extra space for God's plan.  It's way better than anything I could come up with.  
Let the dice fall where they may.  God's got me and that's what counts.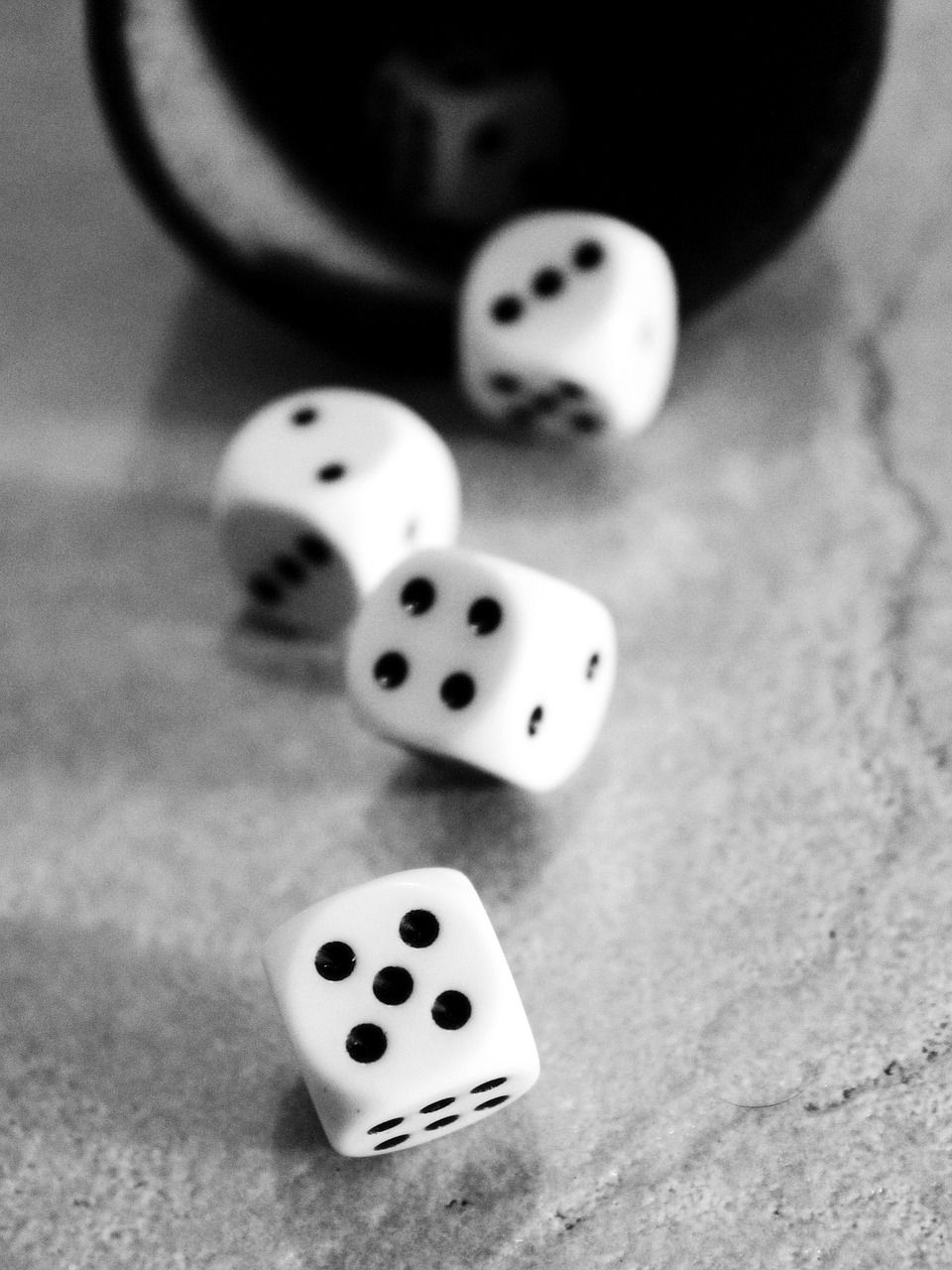 Blessings, 
Kristin