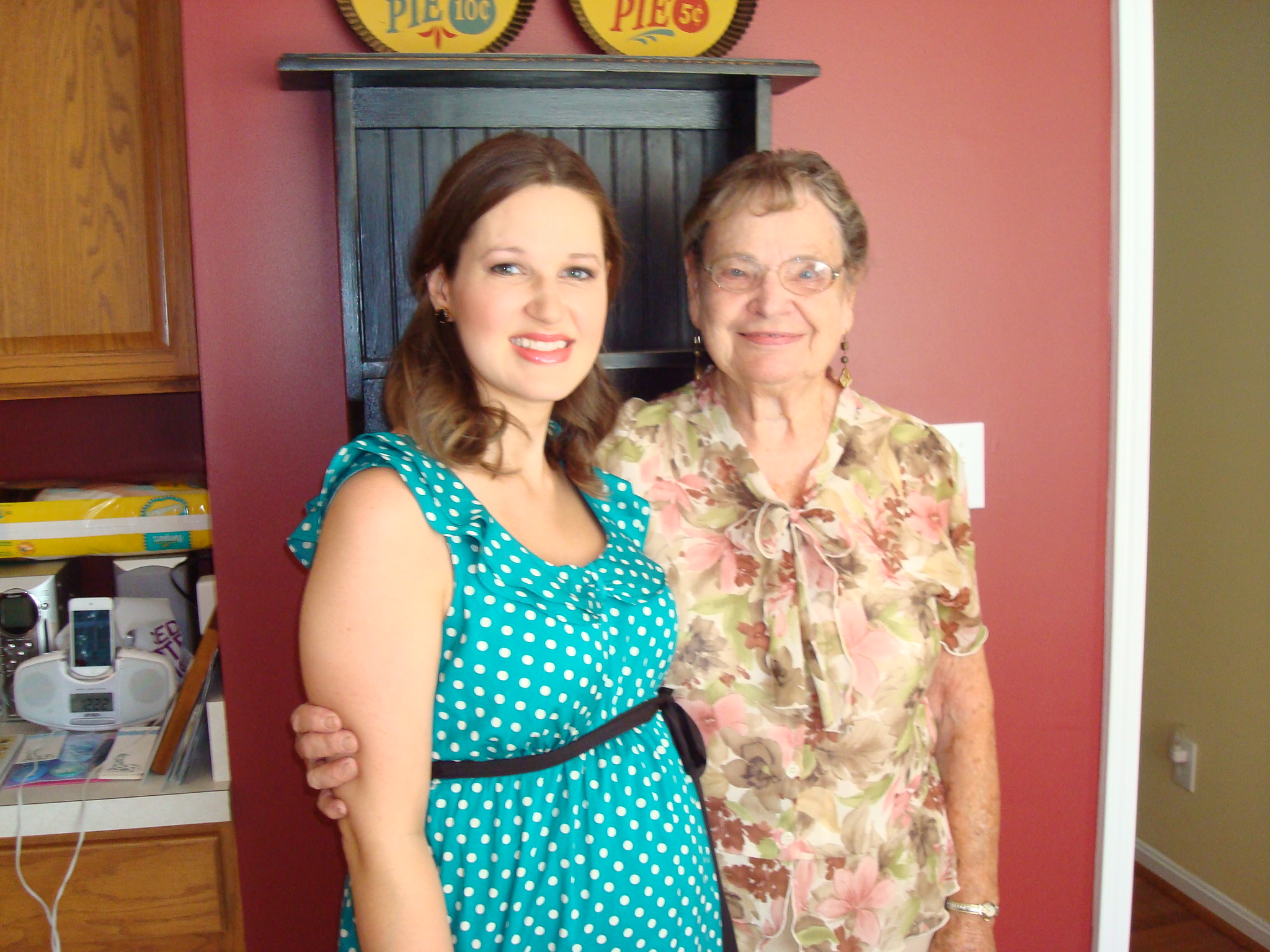 It's been a year since my Nanny went to heaven.  It's been a hard year since she left earth.  I often wonder what her reactions would have been to things that are currently going on in our world.  As my dad pointed out, ever the volunteer, Nanny would have been proudly working the voter polls on Election Day had she been alive.  That's just who she was.  She loved to serve.  
I miss her every day, some days more than others.  So, as a tribute to her 1st Birthday in heaven, with an eternity to come, I wanted to list the things that I miss about her most.  
Things I Miss About You:
1. I miss hearing your voice and your distinctive laugh.  I could always count on your positivity in a world gone mad, especially since you had such deep-rooted faith.
2. I miss your feedback and support of my music and writing.  You would have been one of the first people to read my new book
Sandals for Christmas
and tell me how much you enjoyed the storyline. 
3.  I miss your mac n' cheese.  I can fix that a little easier because I just bought the ingredients to make it for Thanksgiving on Thursday.  You can bet that I'll be thinking of you as I bite into that gooey deliciousness in a few days.
4. I miss your piano playing-- such a distinctive style that I won't hear again this side of heaven.  Your devotion to practice has always inspired me, but now I feel like I practice my instrument with even more fervor, just in case you choose to peel back a cloud and take a listen.  I hope you're proud of what you hear.
5.  I miss a million more things that I don't have time to list.  I just miss you, but I know you wouldn't come back, even if you had the chance.  You live in the presence of God at all times.  I can't even fathom how wonderful that must be.
Missing you,
Kristin
*     *     *     *
Before she passed, my Nanny had the chance to listen to some of the songs from my album,
Make Something Happen
.  One of her favorites was "I Am the Lord's".  To listen to the song, go to this YouTube link:
"I Am the Lord's" by Kristin King