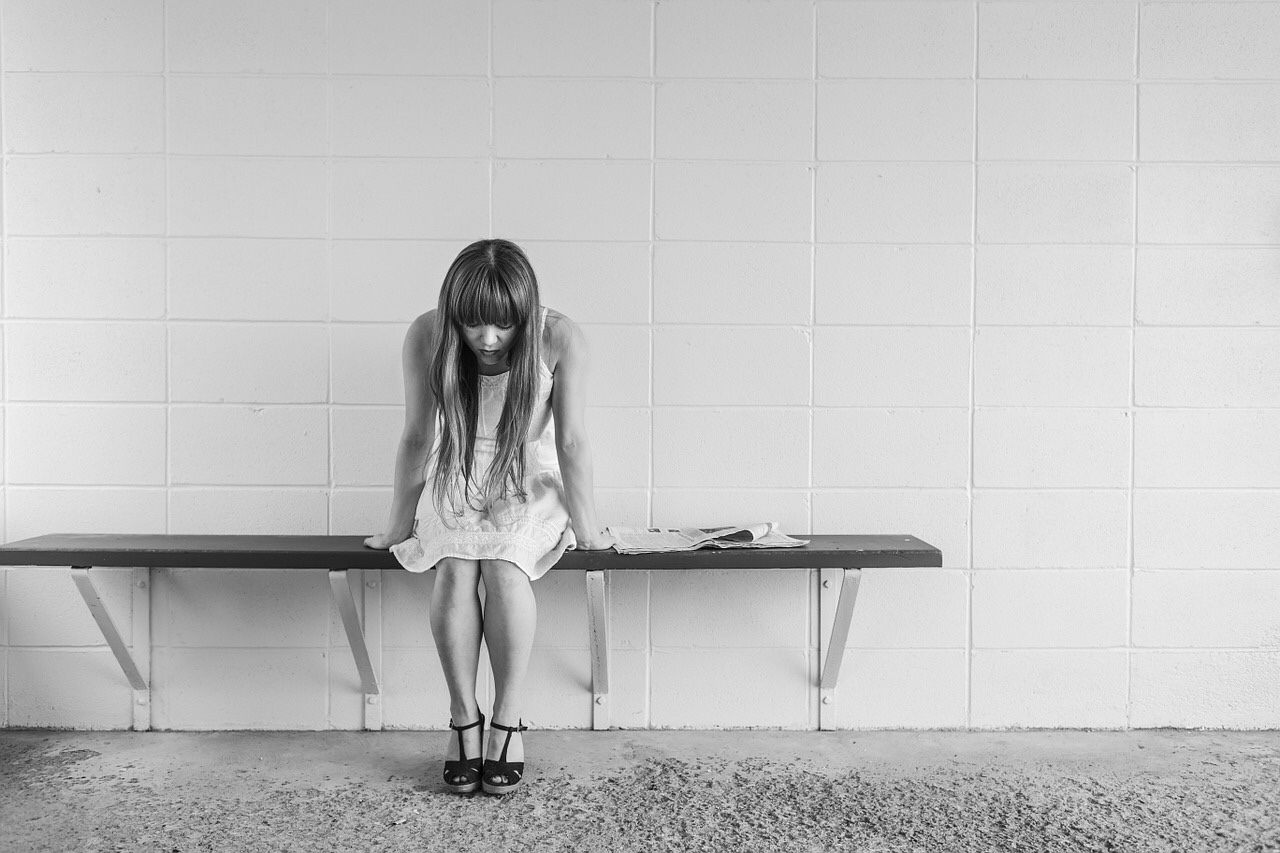 What do you do when you're smack-dab in the middle of a frustrating situation that you have little to no control over? 
This is the question I've been asking myself for several weeks, pretty much ever since my family made the big decision of moving 800 miles out of our comfort zone. 
Disclaimer:  we had great reasons for moving.  Jamie and I both needed a fresh change, not to mention, I have a large network of family and lifelong friends here in KY.  Still, I hadn't realized how comfortable I had grown in my little FL world until coming here. 
There have been some extreme emotions coming out of this pregnant gal.  One day I'm fine, and then the next I'm a blubbering mess who doesn't bother putting on makeup because I would just cry it off anyway. 
Our home that we closed on almost a month ago has had some unexpected (read: expensive) issues that must be resolved before we can even hope to move in.  Everything that we've hired to get done has taken an average of double the time we estimated to accomplish.  We are still waiting on blinds so people can't see our every move from outside the house (creepy!) and our couch that we ordered a month ago still has no set delivery date.  There's much more but I'll spare you the details. 
On top of the house stuff, I've had some issues getting ready to start my new music teacher position here.  Basically, I'm in need of several signatures from important organizations in FL, verifying that I did, indeed, teach there, and I've been told that those could take weeks to months.  My job starts next week, and if I'm not certified to teach in this great state of KY, I will have to take a lesser position and less pay than I trained for and attended school for.   
Let's just say, life is throwing me some curveballs right now.  There have been several times I've wanted to call off the whole gig, turn my ever-widening body around and hightail it back to my comfort zone in FL, but I can't.  We are past the point of no return.  Some days I think, "This was such a big mistake."  But, I'm realizing that we are simply stuck in the "middle" right now and I can't make a judgment call on the outcome when I'm only in the middle. 
I know God ordained this move.  That doesn't mean we're exempt from hardship, although wouldn't it be nice if God's will gave us a free pass around the mucky middle? Unfortunately it doesn't work that way. 
Maybe the middle is simply God's way of drawing us into deeper dependence on Him.  I can tell you, my morning devotional time has become so sweet.  Meeting with God each day is my lifeline, my coffee with extra sweet creamer.  It's in those precious moments with Him that I'm reminded that I don't have to do any of this in my own strength.   
Yesterday, when I was feeling especially overwhelmed, God directed me to this awesome passage in Philippians 4: 
"Don't worry about anything; instead, pray about everything.  Tell God what you need, and thank him for all he has done.  Then you will experience God's peace, which exceeds anything we can understand.  His peace will guard your hearts and minds as you live in Jesus Christ." -Philippians 4:6-7 
That passage is so good, I could just swim in it.  And that's pretty much what I did yesterday.  I pulled out a piece of paper and listed each of my pressing worries on it.  Then I presented them to God, folded the paper up, and tucked it in my Bible next to Philippians chapter 4.  There is no problem or circumstance that can stand against the Word of God.  Even my messy middles.  I'm going to keep that list and cross off the items as I see God work.  And I have no doubt that He will work.  Once I've surrendered my problems to Him, they are no longer my concern.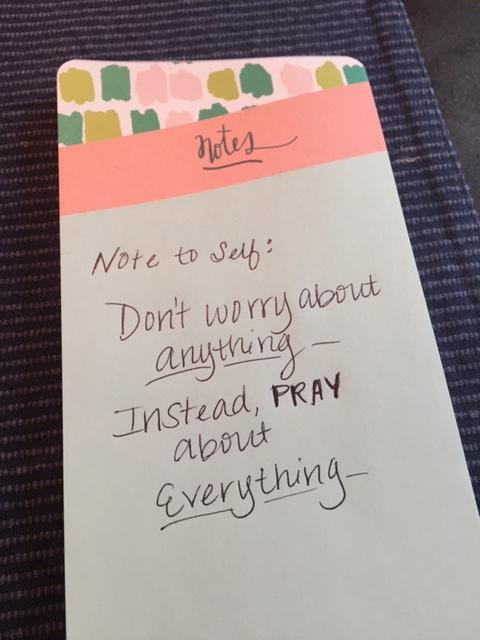 Are you facing a messy middle today?  If so, I would love to lift you up in prayer.  Simply comment below and leave as much or as little detail as you'd like and I will commit to praying for you.   
Friend, we are going to make it through the middle.  We just have to be careful not to judge the outcome by the middle.  And eventually, we will see each other on the other side. 
Blessings, 
Kristin