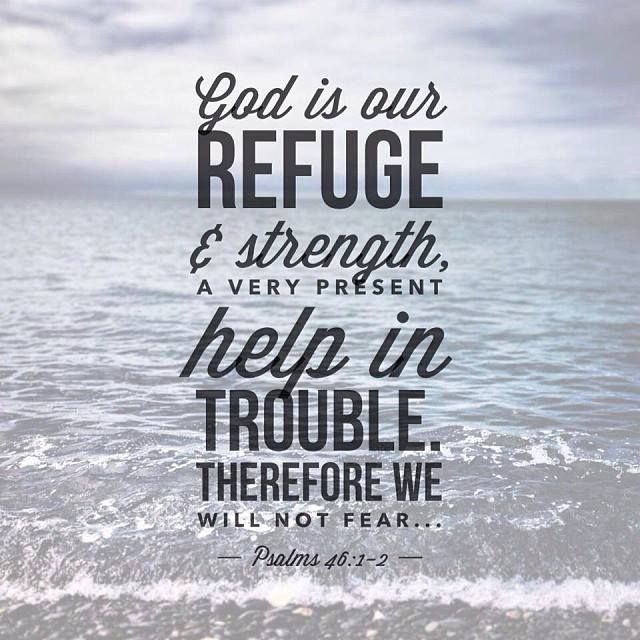 It feels so strange to not be prepping my house and gathering supplies for the hurricane that is supposed to hit Florida in about 24 hours. 
You see, I'm sitting in my new house in KY where we moved about two months ago.  Meanwhile, my heart is with my friends and family getting ready to weather the storm.   
It wasn't even a year ago when we found out that Hurricane Matthew was headed our way.  Even though I'd lived in Florida for ten years at that point, it was the first hurricane I'd ever had to prepare for.  My husband immediately began buying supplies like candles and bottled water.  I used my bread machine to bake a loaf of bread for sandwiches.  In the end, we decided to board up our FL home, which was about 5 miles from the coastline and drive here to KY to visit my family.  Ironically, the same place where we now live. 
Before we evacuated our home, I left a Scripture printout on the kitchen counter.  In times of trouble and especially natural disasters, God's Word never fails to comfort me.   
For all of my friends and family in Florida on the eve of Hurricane Irma, I'd like to offer you the same Scripture passage that brought our family so much comfort last year: 
"God is our refuge and strength, an ever-present help in trouble.  
Therefore we will not fear, though the earth give way and the mountains fall into the heart of the sea, though its waters roar and foam and the mountains quake with their surging." -Psalm 46:1-3 
If we look to God, the very Creator of heaven and earth as our source of strength, it doesn't matter how big the natural disaster is.  God is still bigger!  I stand with my Florida community in faith and prayer that God will bring you literally through the storm.   
Blessings, 
Kristin 
Ps. Check out this song from my album that is sure to bring you comfort.