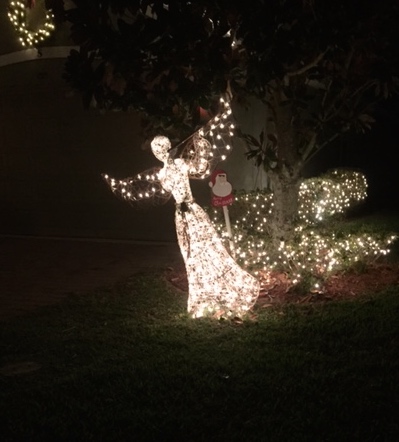 "Silent night, Holy night, 
All is calm, all is bright..." 
Wait a minute.   
Though I love this song and it happens to be one of my favorite Christmas carols, it totally does not describe my life right now.  Not since this precious girl came into the world...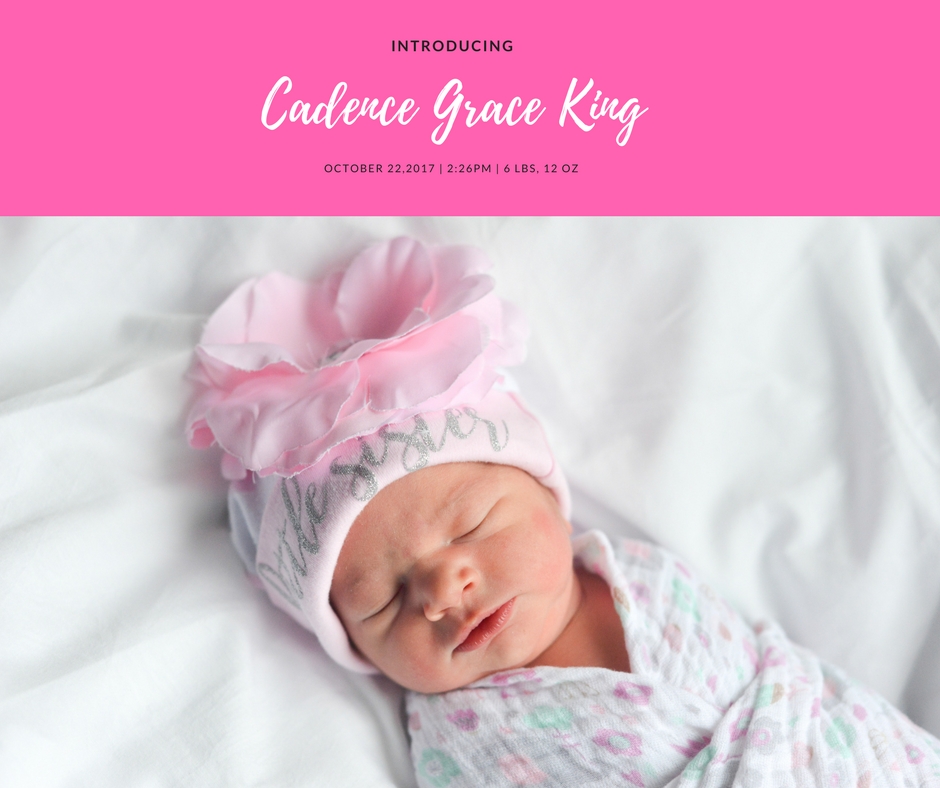 The Kings have officially gone from a family of 3 to a family of 4.  My sweet Cadence is a really good baby.  But, she's still just that- a baby.  And babies are known for crying when they need something.  Fresh diaper, warm milk, or just a cuddle with Mamma.  She has definitely found her voice!  
So my husband and I are doing what any parents of a newborn do- adjusting to life as we now know it. The nights are long and my husband has to get up way too early.  That will be me in a couple of weeks when I return to my work as a high school choral director. 
Life is hard.  But boy, is it beautiful.  And I wouldn't trade this noisy night for a silent night without my beautiful family! Family is what makes the holidays so special.  I hope you'll go cuddle up with yours and love on them this season. 
Merry Christmas to you and yours!  
Kristin
---
Ps. 2018 is going to be a crazy-exciting year for Kristin King Music!  I have a special surprise I'm working on for all of my email subscribers.  Look for that in early 2018.  For now, sign up and get a FREE song download!