A couple of years ago, I started getting into the whole "set a word for the year" thing. I had read about other people describing their upcoming year in a word and I thought it sounded like something I should try.  
In 2017, I declared my word of the year to be "Harvest". There were many things I was believing the Lord to bring to pass. In reflection, it did turn out to be a year of "harvest", although it was different from what I'd originally envisioned.
As I took some time to reflect on the past year and plan for the upcoming one, my new word came to me pretty quickly.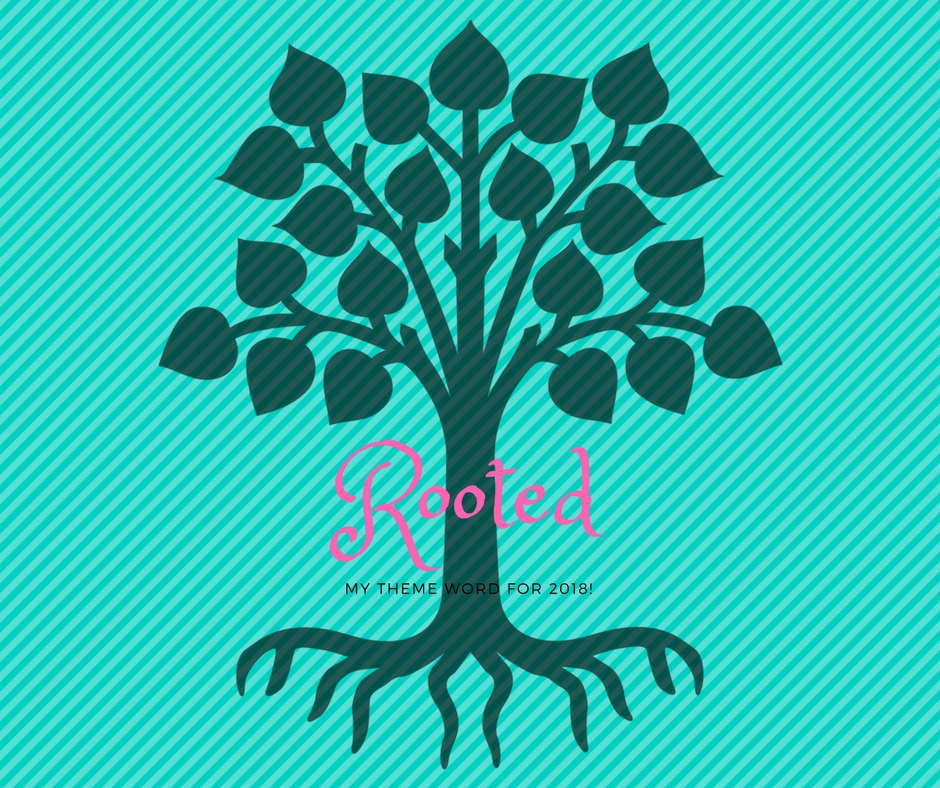 For 2018, my word of the year is "Rooted". 
Here is what this word means to me and how it will shape my year: 
Rooted in my local community. We've only lived in our new city and state for about 6 months. To be honest, I still feel displaced at times and homesick for the familiar creature comforts of Florida. ButI believe that if I start laying down some "roots" here, getting involved in my local community and church, making some new friends, I'll start to feel more at home in my new home. 
Rooted in my business.  For Kristin King Music, I plan to do fewer things but to do them well. I want to "go deep" with the projects I'm working on. Better to have fewer projects completed that I've done really well than a boatload of half-finished ideas. This is how I will grow roots in my business. Everything I do will be centered around my "why".  
Rooted in my relationships. I want to go deeper in my relationships. I want to truly listen to the people in my life, starting with my husband and children. As the famous habit says, I will "seek first to understand before being understood". I want to develop more than just surface relationships with my friends and colleagues. I want to be the first one to reach out to those who are important to me, instead of waiting for them to reach out to me. 
2018 has barely begun and already my word is shaping my year. I'm thinking about it as I go about my days and being intentional about seeking out ways to become "rooted".  
Along with my word of the year, I have chosen this Scripture as my anchor:
"That person is like a tree planted [rooted!] by streams of water, which yields its fruit in season and whose leaf does not wither- whatever they do prospers."  Psalm 1:3
Do you have a word or phrase for this year? If so, drop it in the comments below! I love reading about others' inspiration for the new year.
---
=====>Don't miss a single post!  Subscribe to my blog posts and get a FREE song download.<=====