"Make a joyful noise unto the Lord, all ye lands.  Serve the Lord with gladness: come before His Presence with singing." -Psalm 100:1-2 
Lately, I have really been missing my voice.  I don't mean that in some philosophical, hypothetical way.  I mean, that in the three weeks that I've lived in KY, I have not had my normal singing voice.  And I miss it. 
As soon as I arrived here, I started to feel sick.  I know many people experience allergies here in the Ohio Valley, but I think for me, the sickness (later diagnosed as an upper respiratory infection) came from a variety of factors: 1. Pregnancy can weaken the immune system, 2. We had just made a very stressful 800 mile move and 3. My son was also sick and toddlers are notorious for spreading their germs.   
After enduring the runny nose, cough, and headache thing for about a week and feeling no improvement, I finally caved and went to an urgent care since I don't yet have a primary care doctor here. The physician I saw prescribed me an antibiotic, and it did really help me get over the roughness of the illness.  But I still am struggling with not having my usual singing voice.   
I was in the car the other day, singing along with the new Elevation Worship album (it's really great, check it out if you haven't already!) and noticed I kept singing below the tenor lead because even his part was causing my voice to crack!  Then I started laughing at myself, because normally, I love to sing the highest part I can come up with.  Not so lately!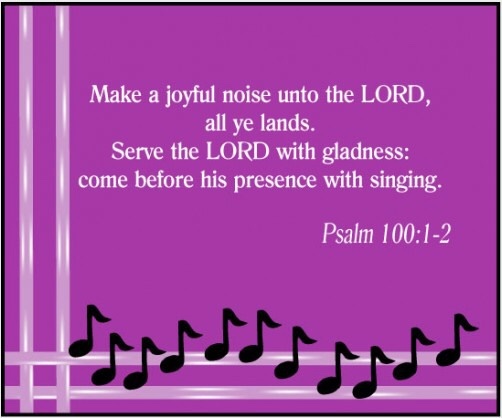 So, since I am a singer and can't exactly sing to the best of my ability right now, here is my plan of action:  

- I'm going to rest my voice.  There's no reason I absolutely have to be singing right now so I'm not going to force it.  It's funny how when I'm serving in a church worship department, I rarely if ever, lose my voice.  Right now, I'm not involved in a music department, and I don't have a voice.  At least the timing works. 
- When I am ready to start practicing again, I will employ vocal warm-ups before doing any "heavy"  (aka. normal) singing.  If you're a singer but have never used vocal warm-ups in your singing practice before, you are doing yourself a disservice!  They are game changers!  
- I'm going to reread my book, Ten Weeks to a Better Voice, as I'm regaining my regular singing voice.  I return to this guide again and again because it has helped me so much with honing the singing voice that I want.  And I'm not the only person it's helped.  Here's an Amazon review from one of my customers: 
"This book summed up 6 years of voice lessons in ten chapters. As a professional vocalist, I recommend this book to anyone who would like to learn to sing correctly and to protect their voice for years to come. I now recommend this book to all the vocalists on my worship team. It is easy to understand and the steps are easy to do at home. I wasn't sure if vocal training would work through a book, but this book proved me wrong. Anyone can read this book and learn to sing correctly."
If you're a singer and need a little inspiration to build your best singing voice of your life, you need to read this book!  Get it here in ebook or paperback. 
I know eventually my voice and body will get used to this new climate and the joyful noise I make will be more than a hoarse whisper!  Until then, I'll just have to be content singing below the tenor part, lol!
Blessings, 
Kristin
---
Stay in the know with all things Kristin King Music.  Sign up for email updates here and be the first to know about our new products and services.  As a thank-you, I'll send you a FREE song download from my album today!