I was scrolling social media this morning and this picture popped up as a time hop from two years ago: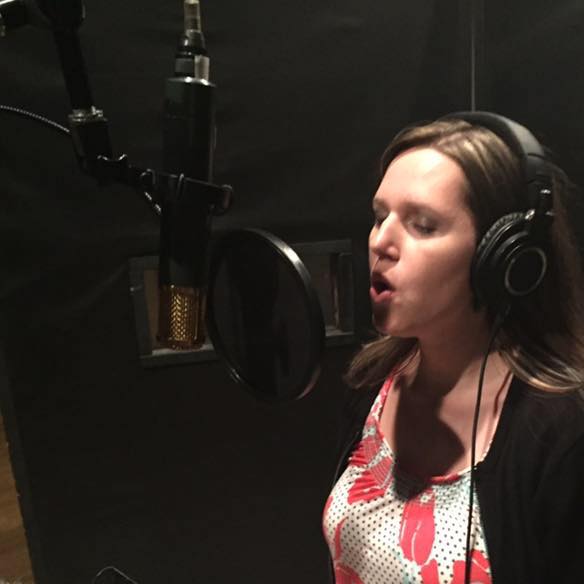 Seeing this image brought back such good memories of what I was doing roughly two years ago: recording the vocals for my album, Make Something Happen.  2015 was such an exciting year because of that project.  I had dreamed of recording an original album for as long as I can remember, and God finally opened the doors for it to happen that year.  I ended up making 4 trips to Nashville that year alone just to work on the project and speak with industry professionals.  It was like watching my dreams unfold into reality before my eyes.  
Now I sit here two years later and reflect on what an amazing journey it's been so far.  When the album came out at the beginning of 2016, I was a virtually unknown independent Christian artist.  Slowly and surely, I have met and connected with some amazing people around the globe as a result of the songs on that album.  
I've learned just a little bit more about the music business side of things since this picture was taken, and I know I have much more to learn.  I've had a chance to minister in many different churches and at events using my original music.  And I'm just so thankful to God for allowing me to live my dream.  
"Each of you should use whatever gift you have received to serve others, as faithful stewards of God's grace in its various forms." -1 Peter 4:10
I believe the best is yet to come for Kristin King Music!  I've got some new songs up my sleeve, not to mention, the three projects I wrote about a while back on this blog.  
If you have yet to check out my album, Make Something Happen, here is the link that will take you to CD Baby, where you can listen to clips of each song and purchase physical or digital products.  
Giveaway Alert!!! If you have heard the album, comment below with your favorite song and why, and you will be entered into a giveaway for a FREE physical album (US addresses only) that you can share with a friend or keep for yourself!  The drawing for the giveaway will be Thursday, August 31st.  Deadline to comment in order to be eligible is Wednesday, August 30th.
---
Snag a FREE digital song download now by joining my VIP email list here!
---