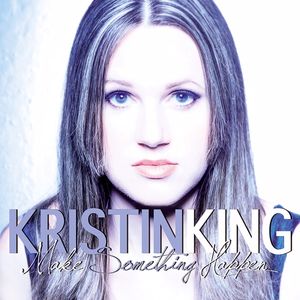 Hey guys!  Happy Thursday!
I hope you are enjoying your week.  
I have a favor to ask.  You see, I am building my email list because it has proven to be the best way around to connect to my friends, family, and fans and keep you updated on what is happening with Kristin King Music as well as give you lots of FREE content and goodies.
Sign up for email updates here.
So, would you mind taking a moment to sign up for emails from Kristin King Music?  In return, you will receive a monthly newsletter about all that's happening around here as well as a FREE MUSIC DOWNLOAD from the
Make Something Happen
project!
In addition to receiving your free song, here are some of the perks of joining my email list:
Be "in the know" with everything that's happening with Kristin King Music

Receive exclusive opportunities to join the Launch Team for new products as they are released

Hear Kristin's new music before anyone else!

Receive encouragement to "make something happen" in your own life

Preview products and services offered by Kristin King Music
I promise to keep your information private, and of course, if at anytime you wish to unsubscribe, you can do so easily.
You can also respond directly to the emails so we can have a conversation.
Thank you so much for your support!  I couldn't live this dream without you!
Sign up for email updates here.
Blessings,
Kristin