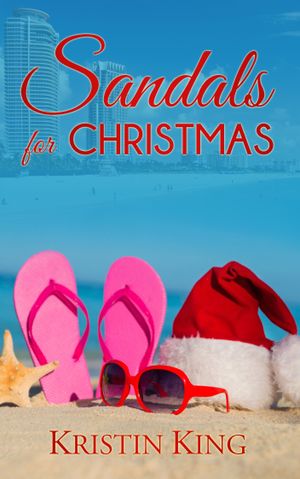 Hello and Happy Wednesday to you!
As I wrote in an earlier email, this day feels a bit like Christmas Eve to me.  That's because my new novel,
Sandals for Christmas
, will release in ebook format tomorrow on Amazon!  I couldn't be more excited for everyone to read this story and to meet Charlotte Anderson, the main character.
Here's the really cool thing.  I'd like to get the news out to as many people as possible that this book is available.  So, I've decided to release the first chapter of the book, absolutely FREE!
That's right!  No gimmicks or money down.  I want people to get a taste of the book before they commit to buying (even though it doesn't cost much at all).
I hope you'll consider reading the first chapter and then giving me your feedback, whether here on this blog or on one of my social media pages.
Click here to gain access to the first chapter of Sandals for Christmas.
Here's how it works:
1. Click the link above.  You'll be taken to my email updates page.  Sign up for email updates (also FREE, btw).  
2. Put in your information to sign up.
3. Your confirmation/ welcome email will have the link to my free chapter of
Sandals for Christmas.
4. Download and enjoy!
By the way, by signing up for email updates, you'll be the first to know about all the exciting things happening here at Kristin King Music.  And trust me, there are a lot of exciting things to come in 2017!  I'm so happy to have you along for the journey!  
Much love,
Kristin