If someone asked me to choose a favorite heroine from the Bible, I would probably say Esther.  If you're not familiar with her story, I encourage you to read it.  She's got her very own book in the Old Testament, sandwiched between Nehemiah and Job.  In a nutshell, the book is all about the story of how Esther embraces her destiny by becoming a queen (pretty cool destiny!), and simultaneously, has the boldness to save her entire nation from destruction.  It's an EPIC story, an Old Testament fairytale, really.
I started thinking about Esther because of a beautiful wooden sign I was given a few days ago.  I had the absolute pleasure of leading worship all weekend for a women's conference.  It just so happened to be about 20 minutes from my house, but I was offered a room at the resort where the conference was held.  The resort is right on the ocean, so I couldn't pass it up! I stayed overnight and enjoyed a mini vacation while I was working.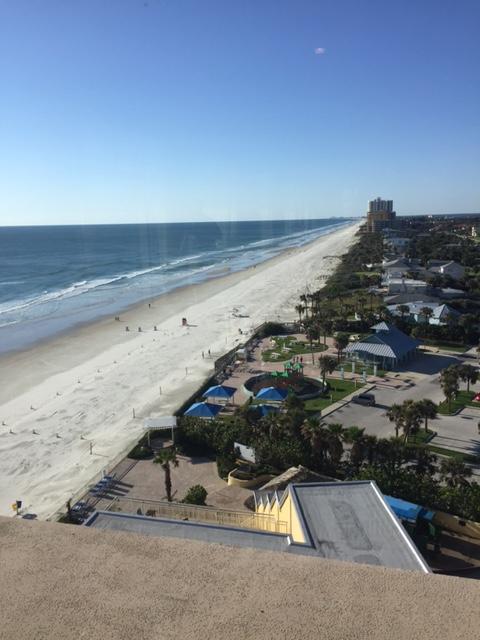 The three of us ladies who led worship were given these adorable gift baskets, overflowing with yummy snacks and gifts.  But my favorite gift was this sign: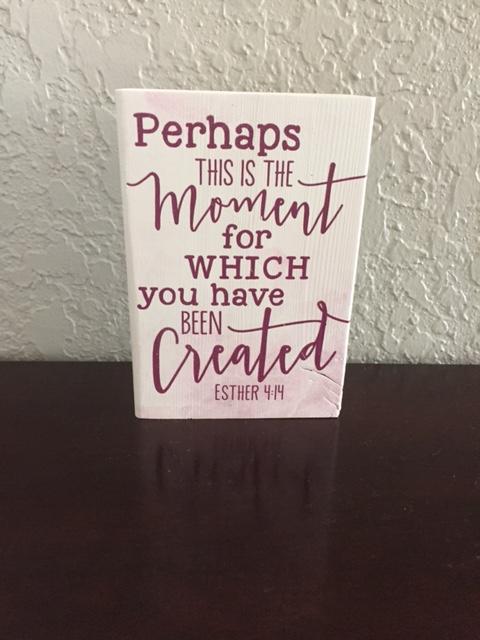 "Perhaps this is the moment for which you have been created." (Esther 4:14)
This sign resonated with me not only because I love the redemptive story of Esther, but also because
I feel like I have been created for this season of my life
and my business.  
As I've said in past posts, 2017 has been a very surprising year.  So many unexpected twists and turns, and we're not even at the halfway point yet!  But along with all of the surprises,
God has been blessing my music and my business like crazy:
I have a music studio full of wonderful voice and piano students that I see each week.  
I serve at a wonderful church that allows me to worship fully and lead others into the presence of God.  
I'm receiving more and more opportunities to use my gifts in worship leading as a consultant.  
I've made some great connections with some professional songwriters, which in turn has helped me hone and write some great new songs (hope you'll get to hear them soon!) 
Overall, I feel like
I was made for this!
 Walking in my calling has been so fulfilling.  I absolutely love the work I get to do every day.
I've been working on some projects I can't wait to share with you.  And, very soon, I will be sharing some exciting news!  This has turned out to be one of the most thrilling times of my life.  And I can't wait to see what God has in store next!  
As long as He remains in the driver's seat of my life, I know my future is completely secure and the best is yet to come!
---
I hope you'll stay tuned and keep a look out for the upcoming projects and news I have to share.  The absolute best way to keep up with me, get in contact with me, and be in the know with all things Kristin King Music is to sign up for email updates.  I promise, I don't overwhelm my clients with emails.  And you will also receive a FREE SONG download when you sign up!