This week has been an interesting week of God teaching me the same lesson over and over again but in many different ways. I guess He wants to make sure I'm getting it.  
Anyone who knows me personally knows I have a bull-dog personality when it comes to getting things done. Basically, I see a task that needs to be done and I plough right through it. Yeah, I consider myself a go-getter and it has helped me a lot in life. But it can also be a hindrance.  
I've been trying to book more singing engagements for the summer and have met up with a lot of opposition. People love my music and my ministry but for some reason, seem reluctant to close the deal and set a date for having me visit their churches. The bull dog in me would like to just bug them until they give in.  
But this is not the lesson God wants me to learn. I was speaking to a cherished music mentor earlier this week about my frustrations. She gave me some advice that pretty much smacked me upside the head. "If you can't get them to commit, you've got to let it go and move on. Stop trying to force the door open. If God promised He'd take care of your ministry, He'll do it through other people." 
Obvious to most, and yet profound enough for me that I've been chewing on that bit of wisdom for several days. Is it actually ok to…give up sometimes? Gulp.  
I think my devotion today sealed the deal.  
"Stop all your striving and watch to see what I will do. I am the Lord." 
Ok, point taken, God. I've come to believe it's in my best interest to lay some things, people and dreams down at the altar. I've been guilty of striving too hard to "make something happen" and even though there's a time and a place for that, for now I'm supposed to wait on the Lord.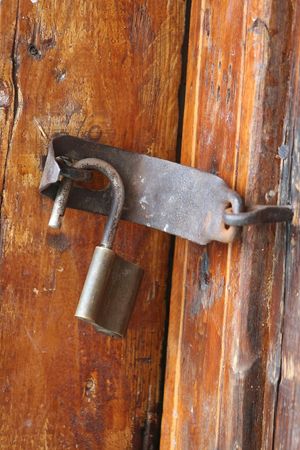 Is there a door in your life you're trying so hard to force open? Perhaps it's time to stop working so hard and turn your attention to the One who can and will open the right door in His perfect timing. And the best part of it is, when He opens it, it will be easy. No striving involved at all.  
Consider these verses the next time you're tempted to strive:  
"Unless the Lord builds the house, the work of the builders is wasted. Unless the Lord protects a city, guarding it with sentries will do no good. It is useless for you to work so hard from early morning until late at night, anxiously working for food to eat; for the Lord gives rest to His loved ones." 
-Psalm 127:1-2 
Be encouraged. We're all works in progress. God has not called us to strive but to rest and be renewed in His presence as He opens the best doors for our lives.