I'm writing this post after a long, but rewarding day. 
My youngest child is currently crying at my feet, trying her hardest to keep me from doing anything productive. 
But I wanted to take a minute a write this quick post to tell you about what I did today.  It's something I haven't done in several years. Definitely not since the pandemic began. 
Today, I was a guest worship leader at a local church in KY.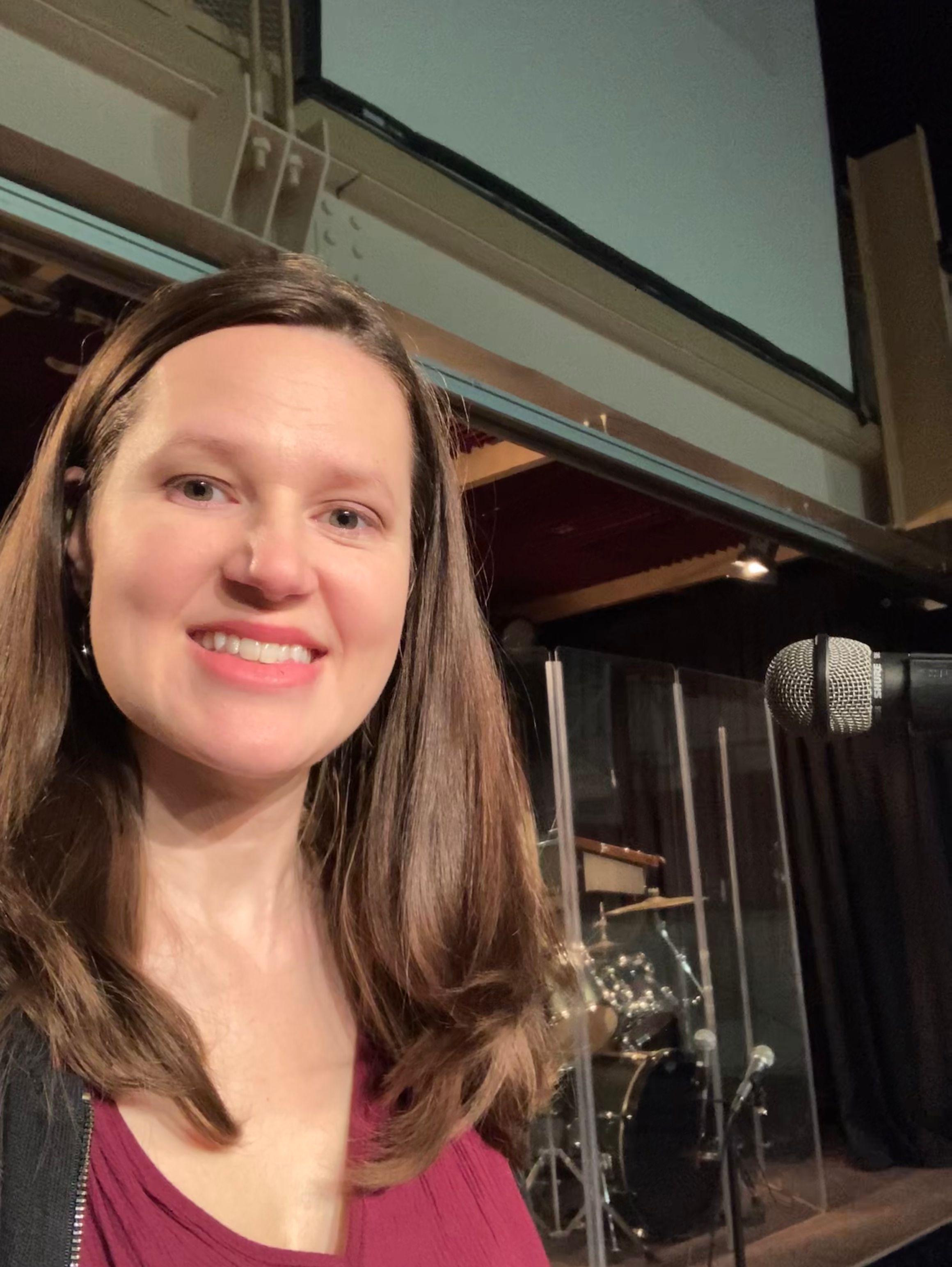 I used to do this all the time years ago. It's a passion of mine to help other ministries when their normal music ministers are away for whatever reason. 
So, when I was asked earlier this week to fill in for a worship leader who would be at a conference today, I was  excited and quickly agreed. 
I felt rusty and out of the habit of both playing piano and singing at the same time.  And today, it was only me on stage. So every wrong note was surely noticeable. But I asked God to bless my offering of worship to Him anyway, and I believe He did. 
It felt really good to use one of the gifts I know the Lord has placed in me. 
I hope to do more of this in the future.  So, I'm going to put this out there: If you attend a church that could use a guest worship leader for a Sunday or two, we should talk! You can send me an email at kristin@kristinkingmusic.com and I'll get back with you. And yes, I am willing to travel within the states! 
Here is the set list I chose today:
This is Amazing Grace
Goodness of God
It is Well with My Soul
Build My Life
It was an amazing day and just the confirmation I needed to realize that God is not done with my music ministry yet!