Happy New Year, Friends!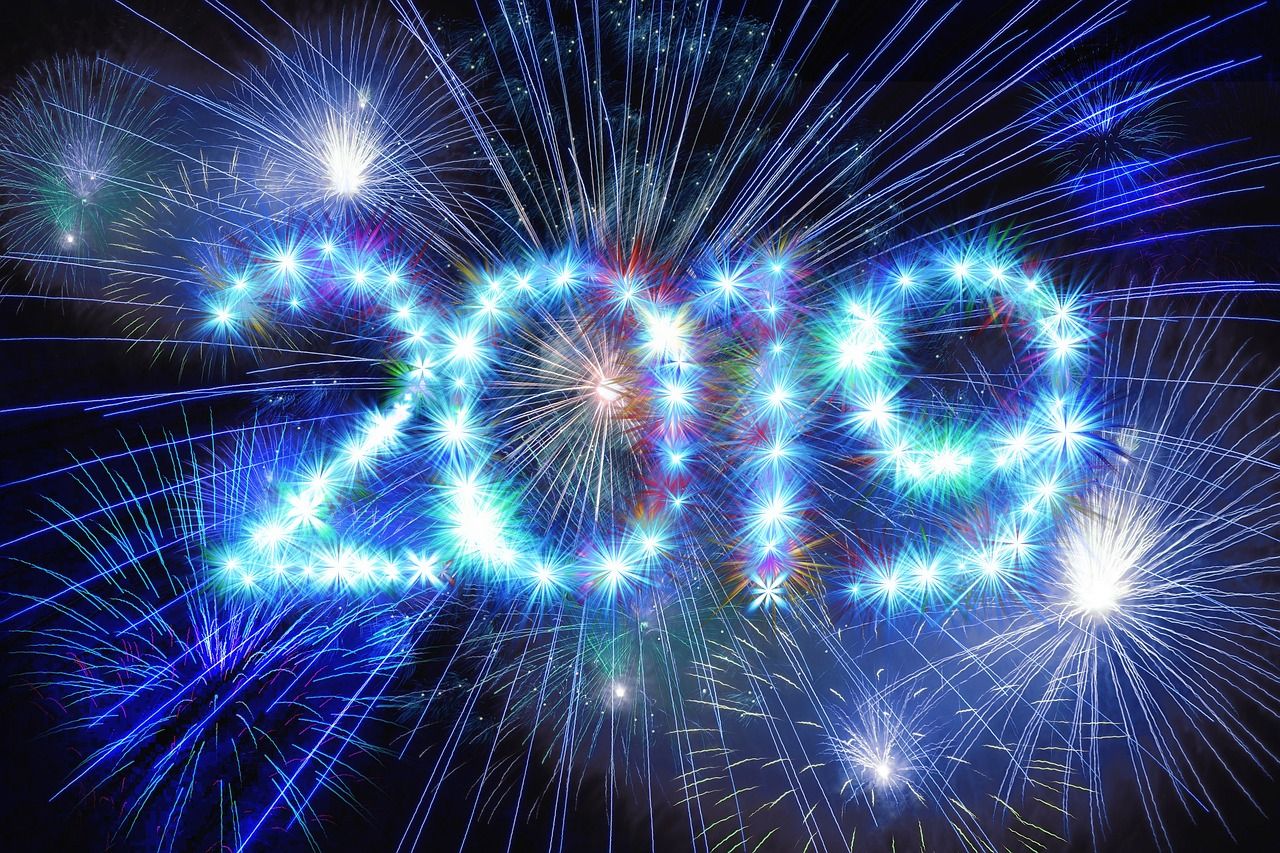 I'm excited for the possibilities that exist at the beginning of a new year, and if I'm being totally honest, I'm happy to see 2018 in the rearview mirror.  
Back in 2017, I started getting into the whole "choose a word to frame your year" idea.  In 2017, I chose the word "Harvest".  That year, we moved to KY to be closer to my family.  I also unexpectedly landed a great teaching job that I really enjoy.  And I gave birth to my daughter toward the close of the year.  Last year's word was "Rooted".  Since I still felt new to my location, I sought to establish connections and community here.  I got involved in my church by volunteering on the worship team.  I started to get to know my coworkers better.  I took on a handful of new students for music lessons.  I got rooted in the Word by choosing an online plan and reading through the entire Bible in a year.
Looking back on these two years, it seems like choosing a word at the start of the year did actually help frame the events to come.  Pretty cool how that worked.
For 2019, I landed upon the word: Steadfast
"Therefore, my beloved brethren, be steadfast, immovable, always abounding in the work of the Lord, knowing that your labor is not in vain in the Lord." - 1 Corinthians 15:58
I chose this word originally because it reminds me of the word "consistent", but sounds a lot nicer to say.  Then when I began researching Scripture, I stumbled upon the verse above and knew "steadfast" was the right choice.
Here is how I hope this word will frame my year:
I am focusing on prayer this year by using a weekly guided prayer journal to help.  I hope to grow more consistent in my prayer life as I work through the journal and pour out my heart to God.

I am aching to get back to writing new music, but I feel a pull toward worship music.  I will need to dedicate myself to the craft as I don't always feel inspired to put pen to paper and write.

​​​​​​​I have started a new blog for moms (creativemommyhood.com in case you're wondering) and plan to consistently post to that website and grow my audience so I can help moms stay creative on their parenting journey

My family means so much to me and I want to show them how much I care by spending quality time with my husband and kids
​​​​​​​I can't wait to see how the Lord works in 2019!  There are exciting plans for Kristin King Music in the works as well.  
Did you choose a word for this year?  If so, will you share it in the comments below?  
Blessings!
Kristin