2020 is here! Can you believe it? Welcome to a beautiful, new decade! 
Two weeks ago, I celebrated Christmas with my favorite three this year- my husband, my son, and my daughter. As I posted on social media, this Christmas can really only be described as "different". Three out of four of us were extremely sick on Christmas Day, myself included. But, it wasn't a total loss because we still had each other, germs and all. I'd rather have them with the germs than not at all. 
My husband gave me a very meaningful gift this year, which happened to make me cry. Instead of describing it to you, I'll just show you a picture.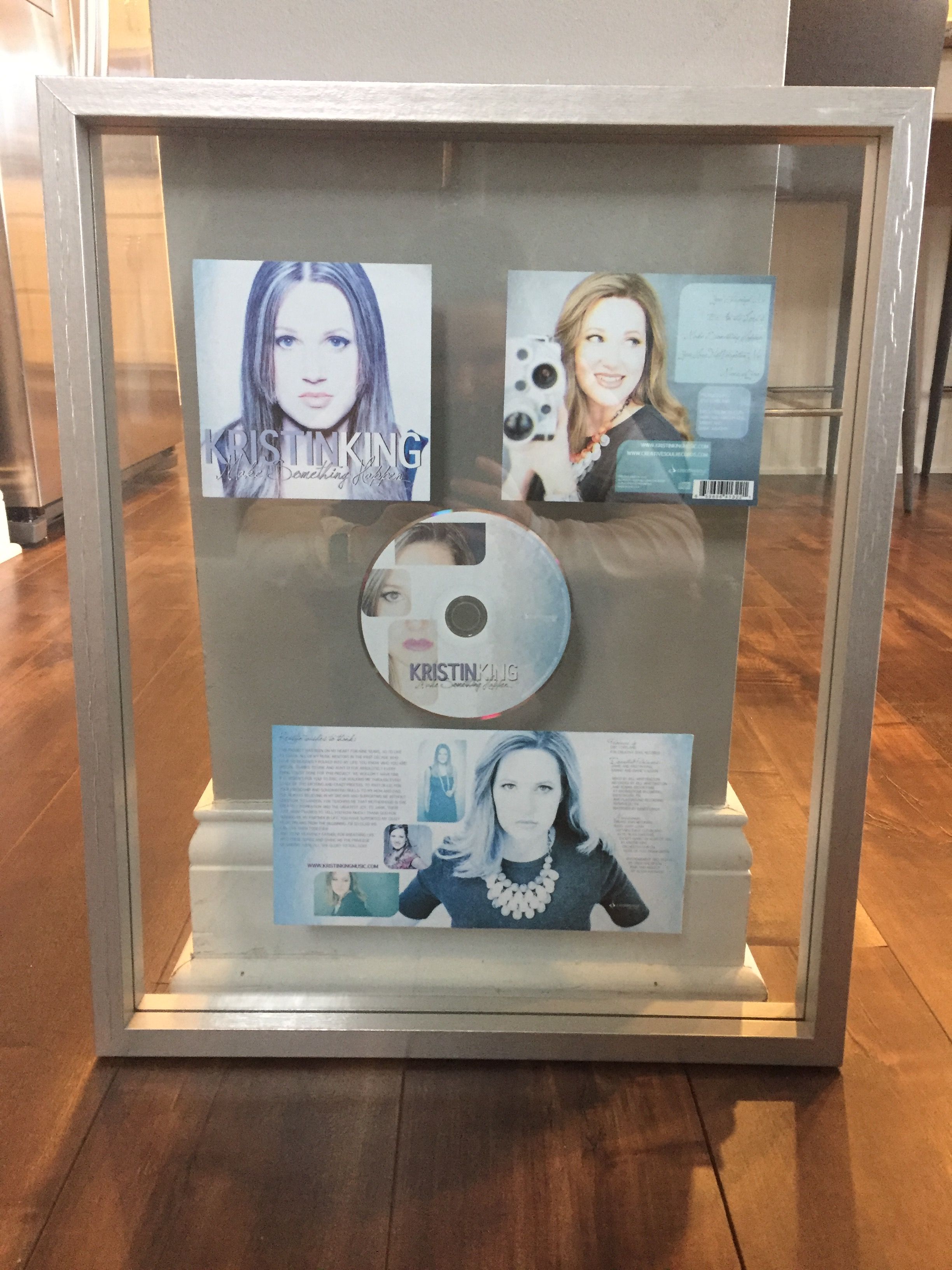 Those of you who've been on this musical journey with me any length of time know that Make Something Happen is the only album I've officially released to date. It wasn't so much the beautiful tribute my husband created that made me cry as much as the handwritten note he wrote on bright, hot pink paper. 
It said, "I've always believed in you, and I always will. Merry Christmas." 
To have a spouse who believes in you is already a pretty amazing gift, but it is especially meaningful to me because I've had a lot of trouble believing in myself lately. 
Somewhere in the years after making the album, testing the Christian radio market (whatever that really is), applying for jobs in Nashville that never panned out, hearing from the "experts" of the music industry that I was too vanilla for their tastes, and stopping my songwriting because I just couldn't seem to get it right, gradually I just bought into the lie. 
I bought into the lie that my gift is not enough. 
Ouch, that's painful to write, but I'm doing it anyway because I have a feeling I'm not the only one who's struggled with this. 
Everyone else around me was looking at my gift, whether that be my songwriting, or singing, or piano playing and telling me that it didn't measure up to their standard. And after hearing that so many times in many different ways, I eventually accepted it as truth. 
Meanwhile, the truth is that God was up in heaven, grieving over His child here on earth because I stopped using the very gifts He gave me because I didn't believe they were enough. 
Here's the real truth bomb, and it's found in the ultimate Book of truth, in Romans 8:31- 
"If God be for us, who can be against us?"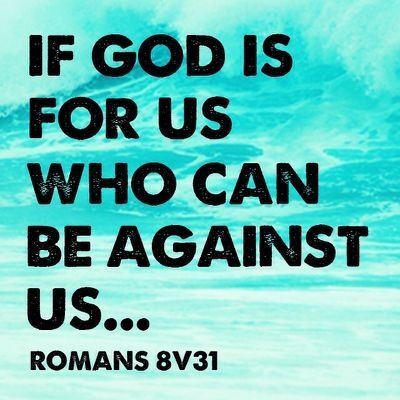 Some of us, myself included, have forgotten this very basic truth: God is for us. God is for you! 
You don't need other people to accept or approve your gift when it didn't come from them, and it's not to be used for their glory anyway! 
Let me say it a different way. Your gift, my friend, is enough. That thing inside you that lights you up, is enough. I know it without even have met you because I know the God who gave it to you. And He is always enough. 
The challenge for those of us who have let the world dictate the use of our gifts is to start living our lives as though God is the only applause that matters. Because in the end, His is really the only one that does. 
Remember at the end of our lives, He'll say one of two things to us. It's either, "Well done, my good and faithful servant," or "Get away from me because I never knew you." 
I want to hear Him say the first statement of me, don't you? 
My prayer for you today is that as you face a new year and a new decade, you embrace the gift you've been given and start stepping out on it in the coming days, weeks, and years. No matter who's watching (or not) and no matter what other people have to say about it. 
For me, that looks like getting back to my songwriting in a major way. It involves me showing up daily to my notebook with pencil in hand, ready to jot down the inspiration God breathes into me. 
May 2020 be the year that we stop buying the lie that our gifts bestowed on us by the very Creator of the Universe are not enough. Child of God, your gift is MORE than enough. 
Now it's time for you to truly start using it. 
Blessings, 
Kristin 
Ps. I'm taking my own message to heart and planning a lot of exciting things here at Kristin King Music! I'm happy to announce that I've picked up my songwriting again and hope to have some new material to share with you very soon! Also, I'm working on some exciting projects that will be available later this year.  Stay tuned!