Yesterday, I did something kind of mean.  I put a teaser on all of my social media sites as well as this blog.
In case you missed it, it looks like this: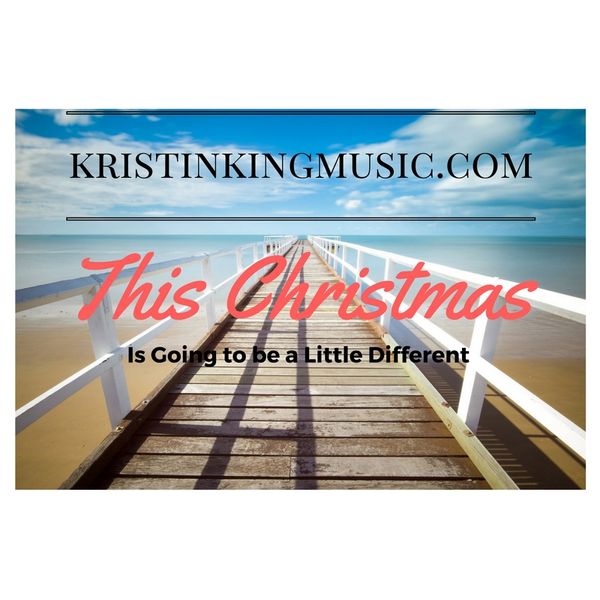 I know it made many people curious, and that was the intent.  But today, I'm going to reveal all the answers to your burning questions!
I am incredibly proud to announce that this Holiday season, my first novel will be released.

Sandals for Christmas, a novella by Kristin King
There are probably millions of different Christmas novels available for you to read anytime at your disposal.  So why choose this one?
Well, first of all, I think those of you who live up north will appreciate this story.  It's all about Christmas, and family, and good food, and falling in love, and the beach!  Wait, one of those things doesn't seem to belong.  The beach?  Yes, the beach!

You see, I have lived close to the beach (approximately 5 miles from the ocean) for ten years.  And I've celebrated some really great Christmases here in Florida where it's definitely been warm enough at times to wear short-sleeves and sandals on December 25th.  Hence the title!  I guess if I had to sum up the book in one phrase, I would say it's a "Christmastime, at- the- beach love story."

Lucky for you, I thought I would give you a better description of the book today.  Here you go:
Charlotte Anderson has just experienced her first great success as a young professional in big-city Atlanta. She loves everything about her independent life that includes no room for romance. 

Then a trip to visit her parents' new home in a charming seaside community in Florida begins to challenge her perspective—on many things. 

Will her mother's famous Southern cooking, a meddling old woman, a handsome carpenter, and a pair of shoes change her mind about love? Or will a dark secret, that threatens to ruin her family, send Charlotte running back to Atlanta and her life of comfort? 

You're invited to travel south this holiday season! Trade your coat and the chance of snow for a T-shirt and the ocean breeze with a cozy love story that will have you wishing for your own pair of sandals for Christmas.

~~~~~~~~~~~~~

There you have it!  I don't have my release date yet, but I will very, very soon.  I would love for you to read my first novel and celebrate Christmas along with me.

And guess what?  You don't even have to live near the beach to enjoy it!

Stay tuned for more information on pre-orders, as well as special content included in the book.  I can't wait to share this story with you!

Kristin