Hi friends!
I'll be brief because I've got a really cool post coming your way soon that tells my story of how I landed in this crazy thing we call "ministry".  
As I told you before, I am so excited for 2017!  Because of planning and execution of that planning, I know this is going to be a banner year for Kristin King Music.  
Here's where you come in.  
I am excited to announce that I am now booking ministry engagements for 2017!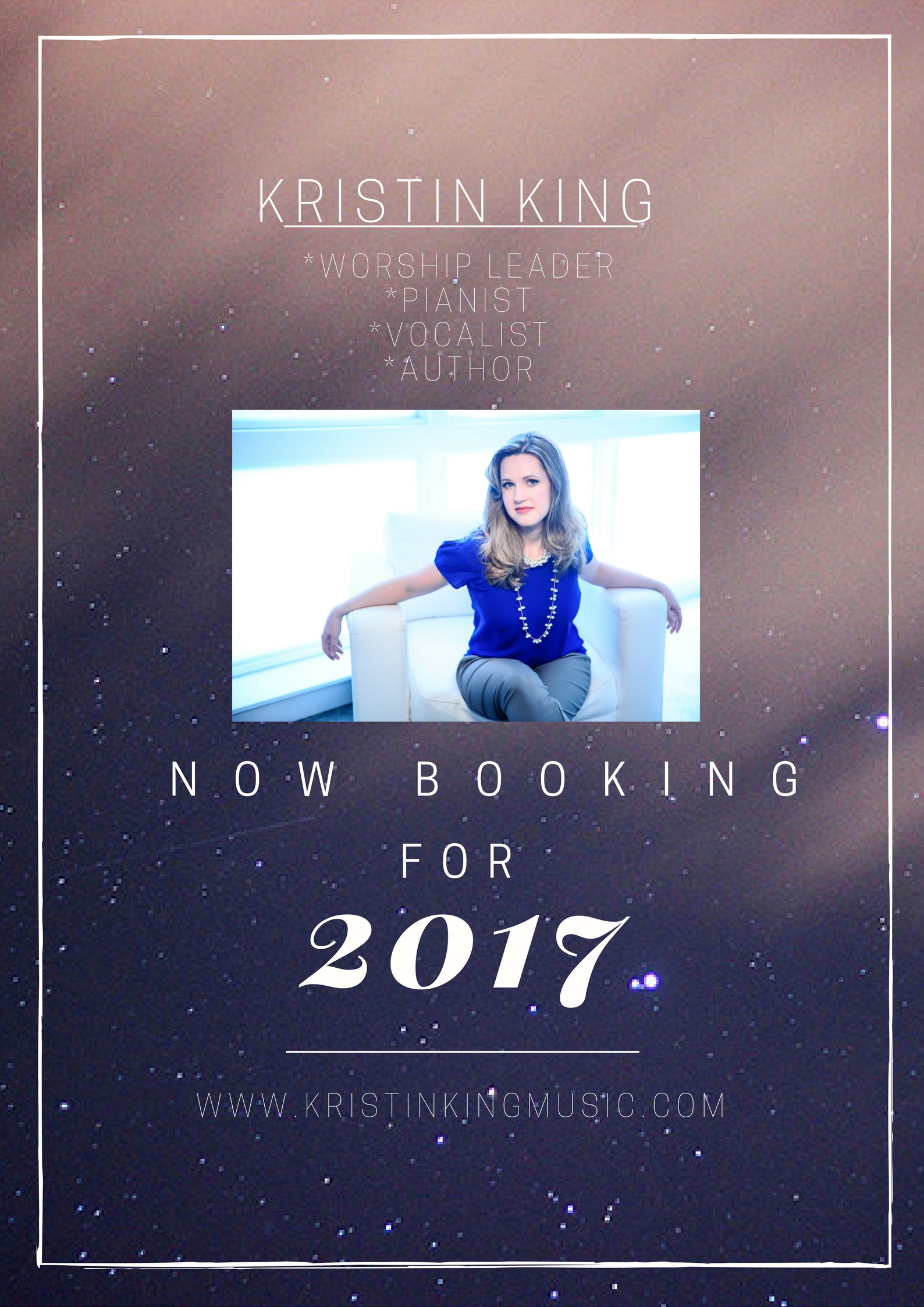 Last year, I was able to help churches around the country with their music ministries.  I'd like to help yours too!  
What can I do for you?  How can I best serve you and your ministry?
 It doesn't matter if your congregation is big or small.  I will tailor my musical services to fit your ministry needs and budget size.  
Interested?  The calendar always fills up quickly, so here's what you need to do.
 Email me today at: kristinlkingmusic@gmail.com to schedule a phone or Skype consultation (absolutely FREE).
 I can't wait to hear from YOU!